Multiamory Podcast Features Guests KarenLee and Cam Poter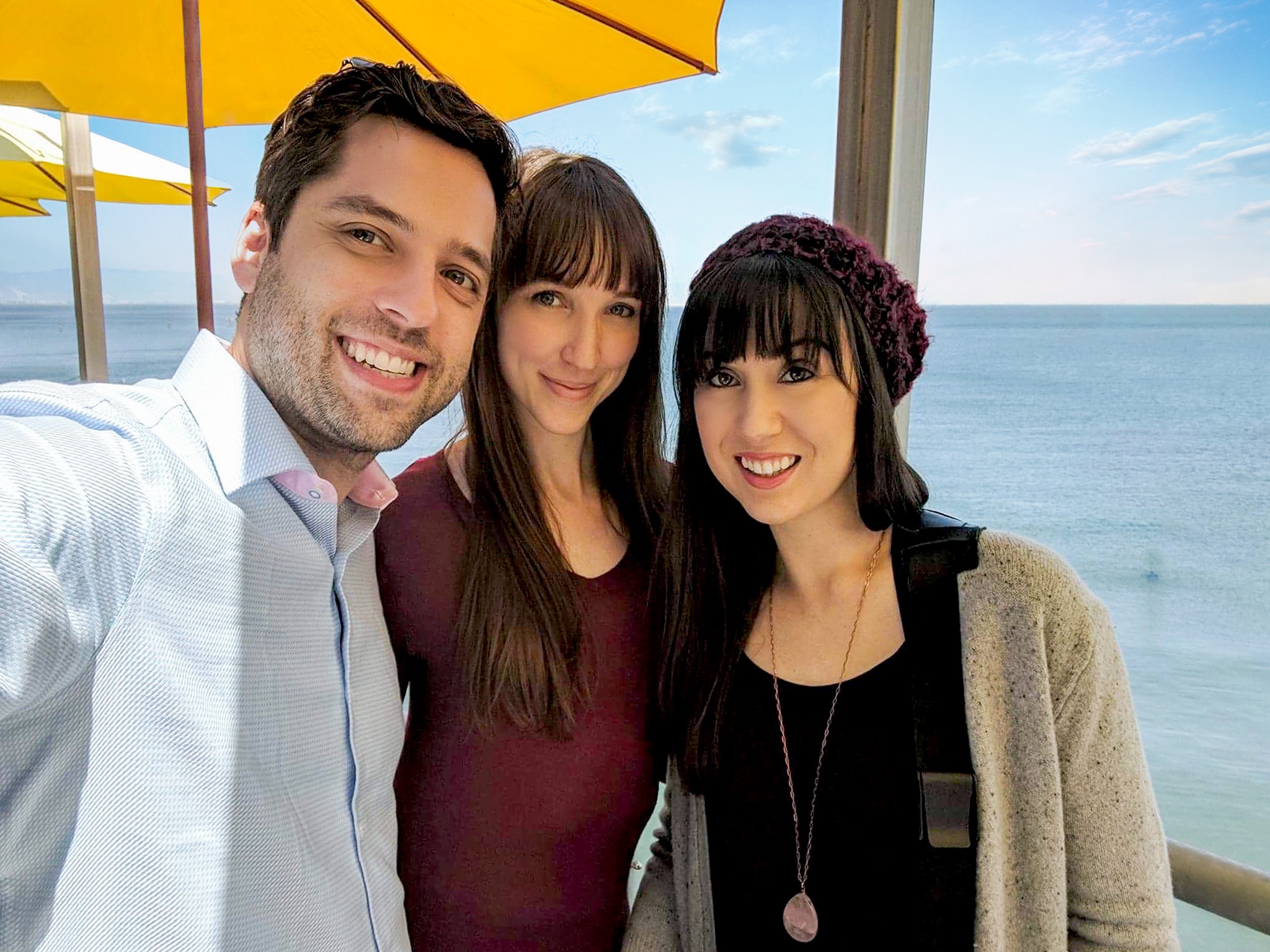 Episode 226 of the Multiamory podcast explores a taboo subject in American culture: open discussions with parents about sex. Podcast guests Cam Poter and his mother KarenLee (a self-described sexually liberated cougar and a stand-up comedian) host their own podcast, Sex Talk With My Mom, which offers a refreshing take on open parent-child communication about sex in a culture that's terrified of it.
Although many people will acknowledge the importance of candid parent-child conversations about sex, the majority are still intensely uncomfortable about it and do not engage. This leads to a lot of misinformation and a culture of unrealistic idealization of sex and relationships.
Multiamory co-host Emily Matlack says, "People are expected to believe that if you love someone, 'sex will automatically be magical and perfect and wonderful without needing to talk about it in a specific way.' This approach leads to lack of communication and crushed expectations."
For most, "the talk" is mostly about deterrence, which often has the opposite result: making sex taboo and irresistible. Kids naturally want to push boundaries and rebel. Unfortunately, a lot of information kids get about sex is misinformation from their peers. Sex education should go beyond the mechanics of sex and preventing STDs; it should be about how sex is a normal and healthy part of a relationship and how to nurture one's own sexual expression.
KarenLee and Cam's mother-son conversations about sex started when Cam was 17, which coincided with KarenLee re-entering the dating scene after the death of Cam's father. KarenLee saw a lack of resources aimed at middle-aged women who wanted to start dating again, so she started a YouTube channel and wrote a book, A Cougar's Guide To Getting Your Ass Back Out There. Around the same time, Cam, who was in college at the time, found one of the videos his mom had made for older women. Cam laughed as he recalled, "I didn't watch it. I was like, 'Oh, this is not who I want to be learning oral sex tips from.'" However, this sparked conversations—initially hilarious in their awkwardness—which eventually led to increased comfort with discussing sex.
Today, Cam and his mother are not only comfortable talking about sex with each other, they have actually become sex educators in an approachable, non-intimidating way through sharing relatable and vulnerable personal experiences that spark understanding in their listeners. Sex Talk With Your Mom is breaking the mold of a still-common purtanical awkwardness surrounding sex.
KarenLee says, "It's totally backwards. People are uptight about it, but at the same time, the most popular video that I made on YouTube was about penis size. We need to talk about it."
Multiamory co-host Jase Lindgren agrees: "We don't feel like we can talk about it, but everyone wants to."
Cam says, "No one talks about sex, and everyone holds it so differently in their minds."
KarenLee agrees. "On our 200th episode anniversary, one guest shared an experience where she put Cam in the friend zone right on the show, and he hadn't even established whether they were dating or not." Right then, it was clear there was a disconnect in perception of the nature of the relationship. That kind of disconnect can only became clear through communication.
Both Cam and KarenLee emphasize the personal growth that arises from these discussions. The more uncomfortable the topic, the better; once the barrier is breached, the topic becomes more comfortable, more real, and more honest. This is where the greatest insights lie.
Open discussion goes both ways: lending two perspectives to a situation and also bringing awareness to healthy and unhealthy beliefs about sex and relationships. Sexuality, in all its expressions—including the many different relationship models outside the culturally acceptable monogamous/missionary position model—should be on the table. Open discussion does not push someone toward a sexual preference or relationship model but rather encourages open-minded understanding.
Ultimately, open discussions about sex strengthen the bond of trust between parent and child. The best lessons come through sharing real-life experiences, being vulnerable, and teaching by showing, not telling. In this atmosphere, a young person knows that if they can talk candidly about sex … they can come to the parent about any problem they are facing.
Listen to the podcast here: https://www.multiamory.com/podcast/226-sex-talk-with-my-mom
Media Contact
Company Name: Multiamory
Contact Person: Media Relations
Email: Send Email
Country: United States
Website: https://www.multiamory.com