KOIOS Announces New Patented 4L Humidifier Product with Innovative Design and Essential Oil Diffuser
The unique product will help purify the air in the home and make it conducive for pets, kids, and adults, helping them have a better sleep and improving good health and happiness
KOIOS, a reputable online store offering an extensive collection of innovative electronic devices, is happy to announce the launch of their new patented 4L humidifier perfect for every home. The product is designed to deliver cool mist into the room to make it more conducive and comfortable to live in.
The innovative top-fill design and detachable component make it easy to refill and clean to deliver a consistent and powerful mist output. The four-liter tank can last for 31 hours when filled up, while the three setting options make it easy to adjust for different room sizes. In addition, KOIOS is safe to use because the body is made from safe plastic materials, which is also very beautiful.
Essential oils help treat fungal infections, reduce stress, and help promote sleep. KOIOS 4L humidifier also has an essential oil diffuser. The user can add the essential oil of their choice to the water, and the device will deliver it perfectly to the atmosphere along with the mist. This makes the humidifier a product that promotes a healthy lifestyle and improves the living conditions of everyone in the house.
Most people who are opposed to using humidifiers do so because of the noise. The KOIOS humidifier is designed with low noise capability and whispers quiet, making it suitable for babies and people who can't sleep with any noise. In addition, it can be placed in a small room and a large room, so consumers don't have to buy separate products because of the difference in room size or mist delivery capacity.
KOIOS also has another quality brand that cleans the air; the KOIOS Air Purifiers for Home Bedroom. It eliminates odor, smoke, pollen, and pollution caused by wildfire. Pet danders is a nightmare for some people because it triggers allergies and causes severe reactions. The air cleaner removes pet danders easily with four fan speed and time settings, and other features.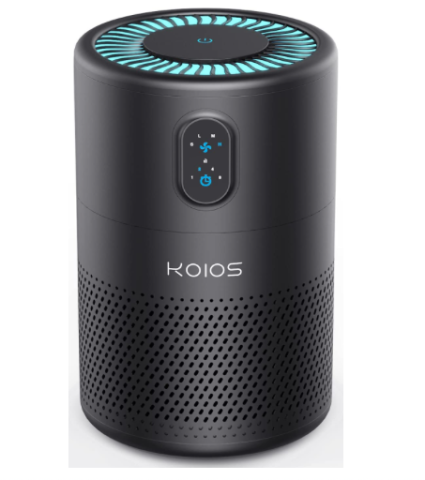 KOIOS 800W 4-in-1 Multifunctional Immersion Hand Blender is another product worth every cent. The hand blender is portable, powerful, easy to use and clean, and is a reliable helping hand in any kitchen.
KOIOS is very confident about their product, so they give 24 months exchange or money-return guarantee, making it a risk-free product. The products are also BPA-Free, trustworthy, safe to use in the home, energy-saving, and affordable.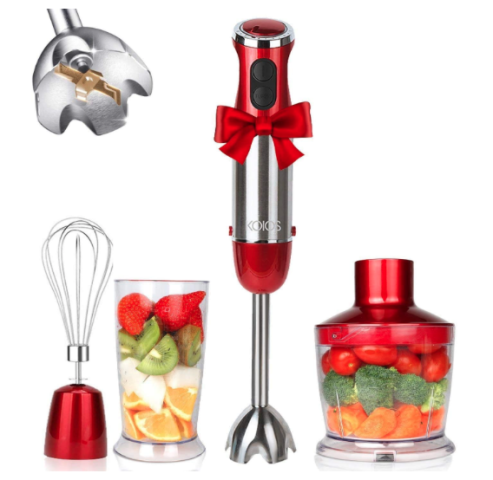 For more information, please visit https://koiosshop.com/.
About KOIOS
KOIOS is an online store with a vast collection of high-quality devices and products for home use. The company remains committed to its customers, so they keep updating the site with new innovative products that add value to their lives.
Phone: 1-855-888-2111
Email: [email protected]
Media Contact
Company Name: KOIOS Online Store
Email: Send Email
Phone: 1-855-888-2111
Country: United States
Website: www.koiosshop.com